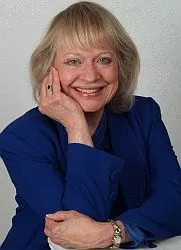 Contact Dr. Lee (AKA "Dr. Victoria") at 510.882.2330 or [email protected].

Dr. Lee has extensive experience as:
A sexual educator and coach.
Psychologist and sex therapist
Public speaker
Media guest
Trainer of therapists
Performer of poetry, vocalist and guitarist
---
Psychologist Dr. Victoria Lee offers skilled coaching, consultation and education on sexual and relationship concerns via Skype, Facetime, phone and email to couples and individuals anywhere, including many foreign countries. As a licensed clinical psychologist in El Sobrante, California (near Berkeley), Dr. Lee specializes in couple counseling and sex therapy. In her private practice, she offers psychotherapy to couples, individuals and families. She also trains therapists, does groups, and workshops around the country and abroad. Dr. lee is interactive, and solution-focused. She integrates complementary methodologies and techniques to offer a highly personalized approach tailored to each client. With compassion and understanding, she works with each individual to help them build on their strengths and attain the personal growth they are committed to accomplishing. Dr. Lee holds a doctoral degree, two master's degrees and a B.A. degree from Georgetown University, Western Graduate School, Southeast Institute and George Washington University.
---
She is a dynamic public speaker at professional conferences and corporate events, and is available for benefit appearances for charity. Her topics include Six Principles of Sacred Sexuality, Finding Each Other Again, Sex and Spirit, Soul Poetry As Life Guidance, Rumi: History's Most Revered Poet, and many others.
---
TV and Radio In addition to being a prominent couples therapist and sex therapist, Dr. Lee is a regular media guest. She is a dynamic public speaker and has presented at conferences around the country and abroad and to general audiences.
---
Performer of Soul Poetry: Victoria Lee is a lifelong lover of poetry and has years of experience doing public performances of the poetry of Rumi, Hafiz, Mary Oliver and other soul poets. You can see examples on our Poetry and Inspiration page.
---
Other bio information: Dr. Lee is a past-President of Santa Clara Valley Marriage and Family Therapists, and is a past Director of the Masters in Counseling Program at College of Notre Dame where she received the Outstanding Professor Award based on student choice. She is a lifetime member of Phi Sigma Tau honorary, and has trained and supervised students from many cultural backgrounds. One of her master's degrees was in psychology and social change. This began a lifelong interest in the ability of psychology and psychotherapy to remedy social injustice and work for social change. She welcomes people of all ethnicities and religions.